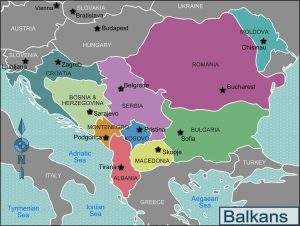 A Balkan Countries Tour that will take us through six Balkan countries, including their capital cities, from July 3-16. We have two nights in each city with the exception of one, and we visit historical and relevant locations, starting in Sarajevo, Bosnia and Herzegovina, and ending up in Sofia, Bulgaria. If the Balkans are on your "Bucket List," this is THE tour you should take to visit this amazing region!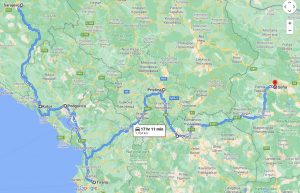 Our tour begins on July 3 with a welcoming dinner and two nights in Sarajevo, Bosnia & Herzegovina. We then have one night in Kotor, and two nights in Podgorica, both in Montenegro. Then it's two nights in Tirana, Albania; two nights in Pristina, Kosovo; two nights in Skopje, North Macedonia, and two nights in Sofia, Bulgaria. After our farewell dinner on July 15, our tour ends the following morning after breakfast. Of course, we have breakfast each morning in the hotel before we begin the day's adventures. We'll see UNESCO World Heritage Sites as well as the first town ever nominated for the Nobel Peace Prize (Kukes, Albania).
Final details are being worked on with the European tour operator; exact itinerary and pricing are expected to become available by April 15.