Below is the tour that is planned for the Summer of 2022 in June: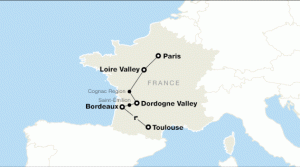 AVAILABLE! An immersive Food & Wine Tour of France from Toulouse to Paris, France, from June 11-20. This small-group tour also includes many delightful extras that most public tours list as "add ons" that you would have to pay extra for. An optional Paris extension is possible.

Click Here for more details about the tour, including dates, pricing, itinerary, tour operator, etc.
---