This is a proposed tour that can possibly be split into three parts:
A land tour of the Balkan countries (Albania, North Macedonia, Kosovo, Serbia, Bosnia & Herzegovina)
A Yacht Cruise from Dubrovnik to Split amid Croatian islands
A combination of both activities. [as of 12/16/2022 4 people have expressed interest in both of these 2025 tours]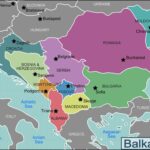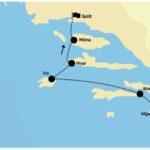 These are still in the initial planning stages, and the current thinking is for sometime in April /May of 2025. The weather won't be HOT for land tour, but still pleasant for yacht cruise. Please indicate your possible interest below.
The form below is to indicate your interest in any/all/none of these activities. Once you have completed the form, hit the SUBMIT button, and the results will come to me. I will keep track of the results, and post the numbers anonymously as the results begin to accumulate. As always, there is NO OBLIGATION to participate in any tour just because you say you are "interested" in it.
---