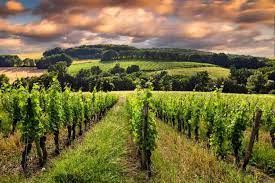 Thank you for your deposit for the 2025 Bordeaux Vacation. You are now on the Priority Notification List!
Once I have a property secured (which might be August 2024), I will contact you with final information, pricing, etc. At that time, you will have the opportunity to select the week(s) of your choice; submit a down payment, and start planning for an awesome visit to the Bordeaux wine region! Of course, your initial deposit will be applied to the payments for your room.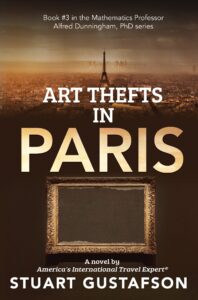 While our vacation doesn't include going north to Paris, it might be something you'll want to add on, either before or after the Bordeaux stay — and we can talk about that later.
In the meantime, here is my mystery novel Art Thefts in PARIS, the third novel in the Mathematics Professor Alfred Dunningham, PhD series.
Pick the format below that best suits your e-reader:
EPUB – art-thefts-in-paris.epub
MOBI – art-thefts-in-paris.mobi
PDF – art-thefts-in-paris.pdf