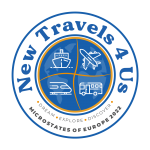 Hello, Travelers —
I hope you are as excited about meeting up in Brussels as I am for this amazing once-in-a lifetime tour.
Please fill out the appropriate information below and Submit the form.
I have to provide this information to Globus VERY SOON!!!!!

Thank you,
Stuart
p.s. See you in Brussels!